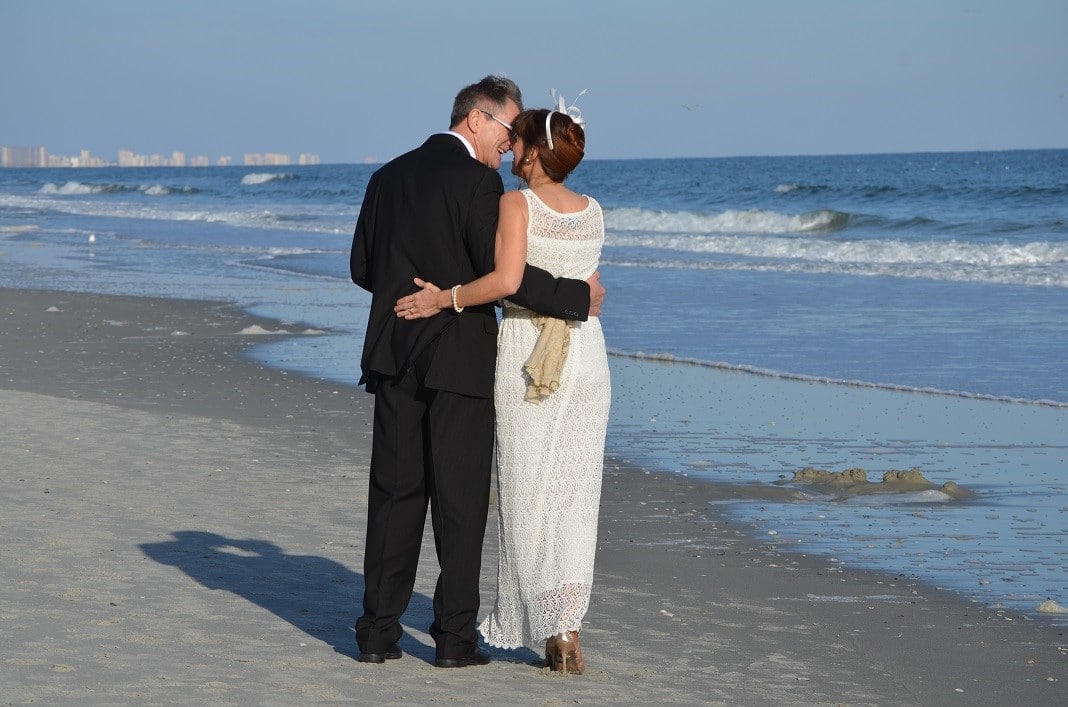 In the afternoon of January 1, 2015 a Myrtle Beach Wedding – 39th Ave North was enjoyed with a few family and friends as guests.  Congratulations to the  Peter and Colleen Kroeller who were married on New Years day on the beach in Myrtle Beach.  It was a romantic and intimate Myrtle Beach Wedding – 39th Ave North.
Thank you for allowing me the honor of being a part of your Wedding – 39th Ave North to celebrate with you.  It was my honor to perform your wedding ceremony and to provide your simple photography.
For more information about your Myrtle Beach Weddings whether on the beach, a resort or chapel wedding contact us, Simple Wedding Day, LLC at.  Rev. Benjy Simmons, your Officiant, would be honored to assist you and serve you on such a special day in your lives.
Serving all of the Greater Grand Strand area, (including all of the surrounding beach areas) from Ocean Isle Beach, NC to Georgetown, SC for Beach Weddings, Resort Weddings, Country Club Style Weddings, Garden Weddings and Chapel Weddings.