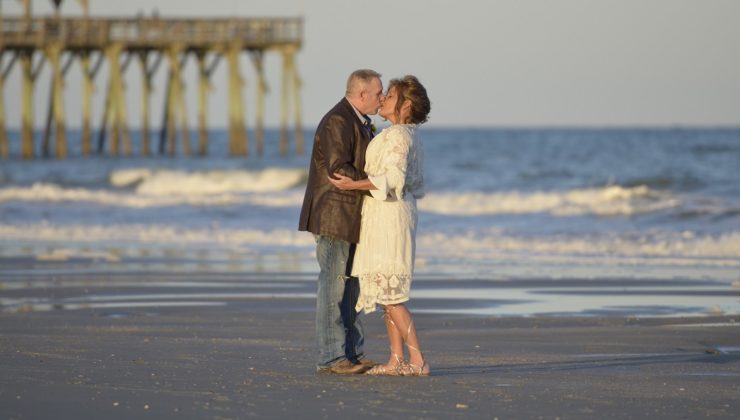 Daniel & Angie's Wedding
A Myrtle Beach Intimate Wedding Day joins two hearts together as one.  Daniel & Angie's Wedding is at sunset.  The Myrtle Beach State Park offers many options for getting married at sunset.  The beaches boast of its setting and cleanliness.  Most of the time sunset weddings within the park offer great privacy.  Thank you for allowing me the joy of performing your ceremony as your Myrtle Beach Wedding officiant.   It was fun providing your simple photography.  Therefore it is an honor capturing some memories of a life time.
If you are looking for a company to serve you for your Beach Wedding Myrtle Beach, contact Simple Wedding Day, LLC.  Rev. Benjy Simmons is available to help you.  In addition, he is available to officiate your ceremony.  We offer many packages including decor.  A photography package along with a video package is also available.  Therefore, a simple phone call is the first step in making your dreams come true.
Rev. Benjy Simmons is a pastor at heart, a licensed, ordained minister with over 20+ years experience. He lives in the Surfside Beach Area. He and his family love the causal beach setting and the fun it offers. Weddings are a blast!
Comments