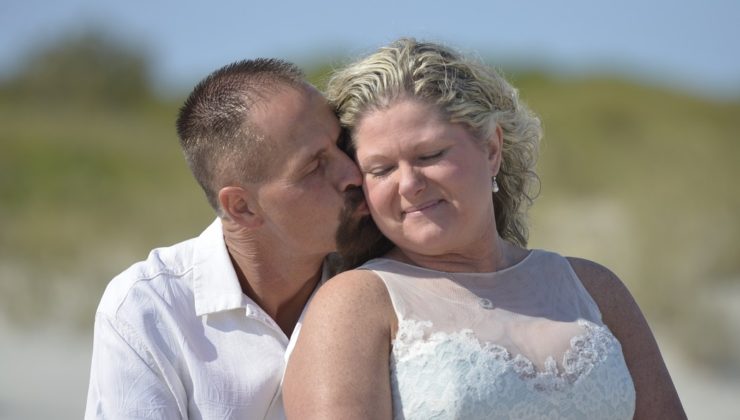 Congratulations Kenneth & Jennifer
A Sweet Intimate Beach Wedding is at a beautiful time of the day.  The Myrtle Beach State Park offers the backdrop for privacy.  Congratulations Kenneth & Jennifer on your Wedding Day.  It is just the couple sharing their love between each other.  Therefore, thank you for allowing me as your Myrtle Beach Wedding Officiant to perform your ceremony.  It is always a joy to capture some memories through the lens of the camera with out Simple Photography.   Therefore, the beach and the ocean play a large draw for any Myrtle Beach Simple Wedding Day.
To discover the affordability of having your wedding on the shore of the east coast, contact us.  We are eager to serve you making your day special as you desire.  An available package is ready for you basing it upon your needs.  You can choose just an archway as your decor.  In addition, photography is also available to capture precious memories.  Seating for guests is available, too.  Do you dream about having your first dance on the beach as husband and wife?  A music package is the perfect way enhance this dream.  In addition, you can choose many other options, too.  Consequently, we use the best professionals available for your wonderful day.  Rev. Benjy Simmons is available to assist you with your wedding day needs.
Rev. Benjy Simmons is a pastor at heart, a licensed, ordained minister with over 20+ years experience. He lives in the Surfside Beach Area. He and his family love the causal beach setting and the fun it offers. Weddings are a blast!
Comments