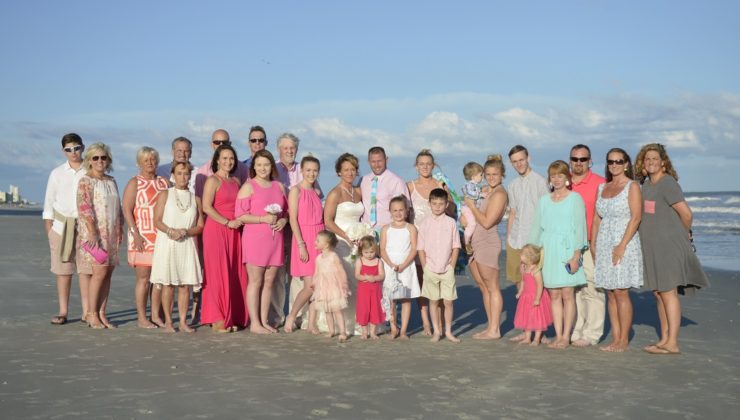 Wedding of Brent & Bobbie
A North Myrtle Beach Avista Resort Wedding celebrates love with a few family and friends.  The Wedding of Brent & Bobbie enjoys love and laughter for a beach ceremony later in the afternoon.  When two hearts join together a bond of love cements a life time of commitment.  Thank you for allowing Simple Wedding Day, LLC to join you along such a wonderful journey.  It was my honor as your North Myrtle Beach Wedding Officiant to perform your ceremony.   It was fun capturing your memories through the eyes of the camera through our Simple Photography.
If you a desiring a North Myrtle Beach Wedding, Contact Us for more information.  Rev. Benjy Simmons is available as your minister to help you with your ceremony needs.  Many packages including decorations set up on the beach is available.  We have wedding chairs available for guest seating.  We offer a Bamboo Archway as a backdrop as well.  Photography is also another great feature.  Video is yet another add on to any package.  In addition, Personalized engraving for Sand Ceremony Sets. Personalized Toasting Glasses is yet a way to add a special touch, too.  We are available to assist you with your wedding in Myrtle Beach.
Rev. Benjy Simmons is a pastor at heart, a licensed, ordained minister with over 20+ years experience. He lives in the Surfside Beach Area. He and his family love the causal beach setting and the fun it offers. Weddings are a blast!
Comments