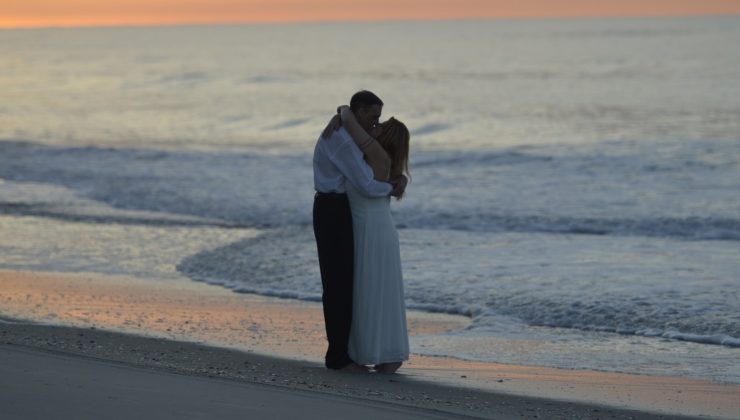 Brian & Debra Celebrate Love
Renewal Wedding Vows in Myrtle Beach takes place at the Sands Beach Club.  A the very end of Shore Drive later in the day privacy and beauty prevail.  Brian & Debra Celebrate Love after 25 years of marriage.  Thank you for placing your trust in Simple Wedding Day, LLC to help and share in your day.  Randall Hill provides the photography capturing the romantic moments between husband and wife.   The picture in this post is by Simple Wedding Day, LLC.   The day was a perfect day with weather and lighting.  More important is the moments personal and special between each other.  Therefore, thank you for the honor to perform your ceremony as your Myrtle Beach Wedding Officiant.
To discover the ease and simplicity of having your Myrtle Beach Vow Renewal, contact us.  We have many packages to serve any wedding or renewal.  If an officiant is all you need, Rev. Benjy Simmons is available.  We provide decor such as an archway to your wedding day.  Seating is also a part of your package.  Photography is another great add on to any package as well.  Music and video is other ways to make your day special.  In addition, we work with great Myrtle Beach Wedding Vendors to serve you professional on your special day.
Rev. Benjy Simmons is a pastor at heart, a licensed, ordained minister with over 20+ years experience. He lives in the Surfside Beach Area. He and his family love the causal beach setting and the fun it offers. Weddings are a blast!
Comments