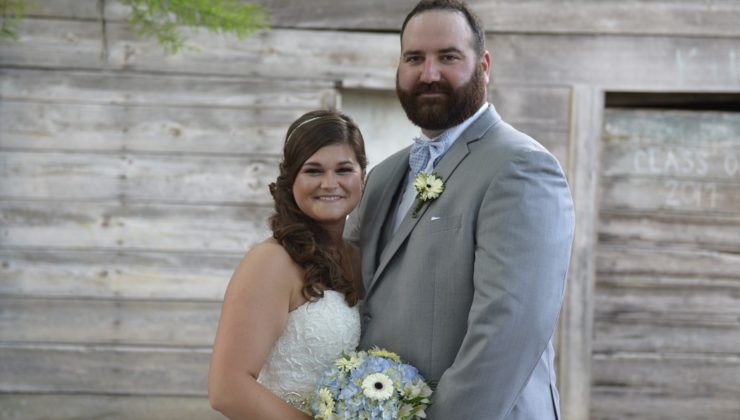 Congratulations Dustin & Arin
A Conway SC Wedding Day at Peanut Warehouse celebrates love and lots of happiness.  Congratulations Dustin & Arin.  Thank you for the honor of performing your wedding ceremony.  About 100 guests along with their wedding party attendants supports this precious couple on their day of love.  Simple Wedding Day, LLC is available to provide what a couple needs helping to make such a day stress free as possible.   Therefore, we have available a Conway Wedding Officiant for your day of love.
To discover the ease of planning your Conway SC Wedding contact Rev. Benjy Simmons.  If you need just an officiant/minister, he is available.  If you need decor for your wedding day, a package is available as well.  We offer  photography and video packages.   In addition, a music package is available too.  Therefore, feel free to give us a call to begin the process of planning your wedding.  We are happy to serve couples for vow renewal ceremonies in Myrtle Beach too.
Rev. Benjy Simmons is a pastor at heart, a licensed, ordained minister with over 20+ years experience. He lives in the Surfside Beach Area. He and his family love the causal beach setting and the fun it offers. Weddings are a blast!
Comments