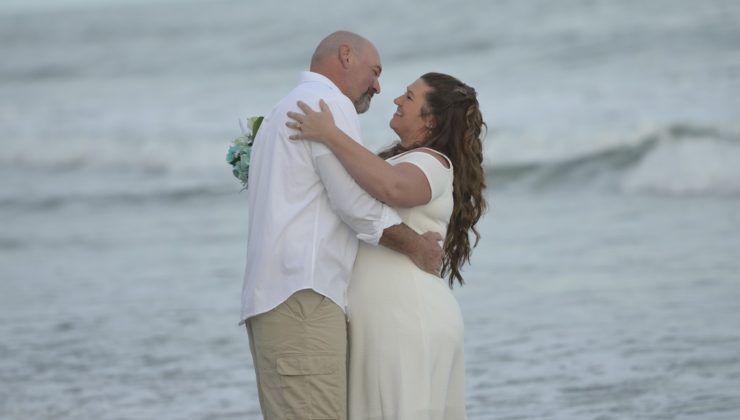 Wedding of Bert & April
A North Myrtle Beach Bay Watch Resort Wedding celebrates a simple ceremony on the beach.  Congratulations on the Wedding of Bert & April.  Thank you for the joy of sharing with you on your special day.  Therefore, it is a late afternoon wedding near sunset on the beach in front of the resort.  The venue is a popular for a reception as well as an outdoor wedding.   It is a simple wedding day with an archway set up along with photography capturing their memories.  The picture in this post is from Simple Wedding Day, LLC.
To learn more about the ease of planning a North Myrtle Beach Wedding, contact us.  A simple phone call or email will begin the process.  Rev. Benjy Simmons, your North Myrtle Beach Wedding Officiant is available to assist you too.  If you need decor or just an officiant, then we will help you. A Photography package is available.  Videography is an additional option as well.  In addition, a package with wedding Chairs and Archway is also available.
Rev. Benjy Simmons is a pastor at heart, a licensed, ordained minister with over 20+ years experience. He lives in the Surfside Beach Area. He and his family love the causal beach setting and the fun it offers. Weddings are a blast!
Comments