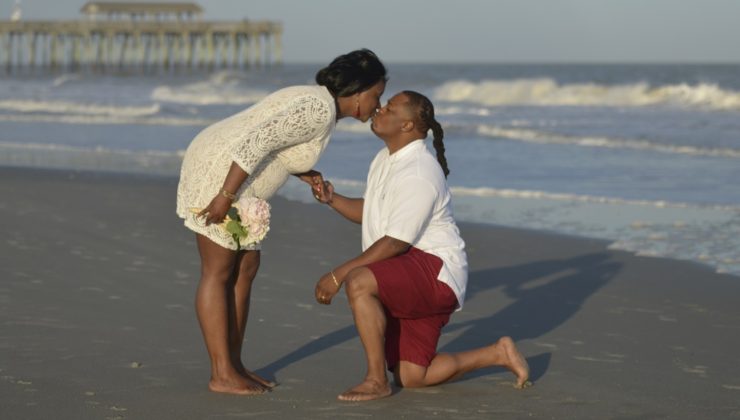 Walker Wedding
It is a Beautiful Intimate Myrtle Beach Wedding Day for the Walker Wedding.  Therefore, congratulations to Sharon and John on your nuptials.  The honor and joy is mine to share in such a special day in your lives.  As your Myrtle Beach Wedding Officiant, thank you for your trust.  Therefore, it is a private afternoon at the Myrtle Beach State Park for a wedding ceremony.  Simple Wedding Day, LLC joins the couple along their precious journey of love.  The couple enjoys the popular package choice of Ceremony, Archway and Simple Photography.
To learn more about having your wedding in Myrtle Beach, contact Rev. Benjy Simmons.  He is available to officiant any size wedding.  The wedding can be simple and small or large and formal.  We offer many packages not limited to decor only.  Music is an option, too.  A package with videography is also an option.  In addition, we serve weddings with photography.  Many times by choosing professional vendors to service your wedding day needs, too.  A simple phone call is the best way to begin your journey toward a Beautiful Intimate Myrtle Beach Wedding Day.
Rev. Benjy Simmons is a pastor at heart, a licensed, ordained minister with over 20+ years experience. He lives in the Surfside Beach Area. He and his family love the causal beach setting and the fun it offers. Weddings are a blast!
Comments