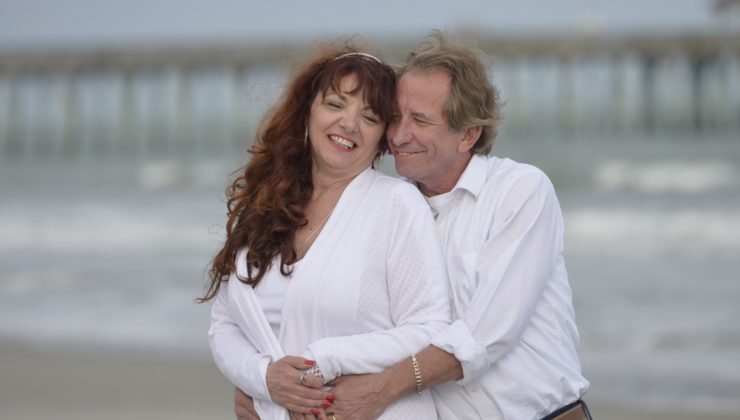 Congratulations Tom & Patty
A Myrtle Beach Wedding Elopement is a beautiful moment in the life of such a sweet couple.  Simple Wedding Day, LLC joins them on this sacred time as their wedding day.  Congratulations Tom & Patty on your special day.  The ceremony is on the beach at the Myrtle Beach State Park.  It is a day of happiness where privacy prevails.  Thank you for the honor of performing your wedding ceremony.  It is also fun capturing a few memories through the cameras kens with our simple photography.
To discover the joy of marrying in Myrtle Beach, SC, Contact Us.   If assistance with questions or concerns a simple phone many times will help.  Rev. Benjy Simmons is available to be your Myrtle Beach Wedding Officiant.  He is also able to guide you with his experience in the wonderful wedding industry of Myrtle Beach.  We offer many packages catering to your wedding day needs.  A package with an archway is available.  If you need wedding chairs we can help you.  Photography is another way to add to your package.  Music is also available.  Personalize engraving to sand ceremony sets and glasses is also available.  In addition our quality of care stands out along with our care is what we pride our self on.  Give us a call or send us an email.
Rev. Benjy Simmons is a pastor at heart, a licensed, ordained minister with over 20+ years experience. He lives in the Surfside Beach Area. He and his family love the causal beach setting and the fun it offers. Weddings are a blast!
Comments