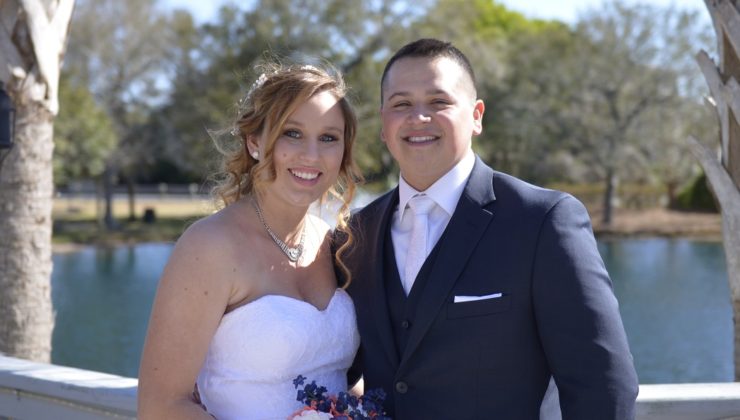 Congrats to Andrew & Kristin
A Litchfield Beach Resort Wedding is held earlier in the year.  Congrats to Andrew & Kristin McKenrick on your happy day.  It is my honor to perform your ceremony as your Litchfield Beach Wedding Officiant.  The Golf and Beach Resort is a wonderful place to stay and has options for a wedding on the beach or off from the beach.  It is in the beautiful Pawleys Island SC area.  About 60 guests along with their wedding party supports them in love.  The picture in the post is from Simple Wedding Day, LLC.
If you need a great option for a Pawleys Island Wedding, then contact us.  We will help you with any questions you have.  If assistance for your wedding plans is necessary, we offer help as well.  Rev. Benjy Simmons is available to officiate your wedding ceremony.  If you need chairs and archway it is available too.  In addition, a photography and video package is also available.  Your wedding in the Myrtle Beach area is waiting for you. Therefore, feel free to send us an email or a simple phone call to begin your Litchfield Beach Resort Wedding becoming a reality.
Rev. Benjy Simmons is a pastor at heart, a licensed, ordained minister with over 20+ years experience. He lives in the Surfside Beach Area. He and his family love the causal beach setting and the fun it offers. Weddings are a blast!
Comments