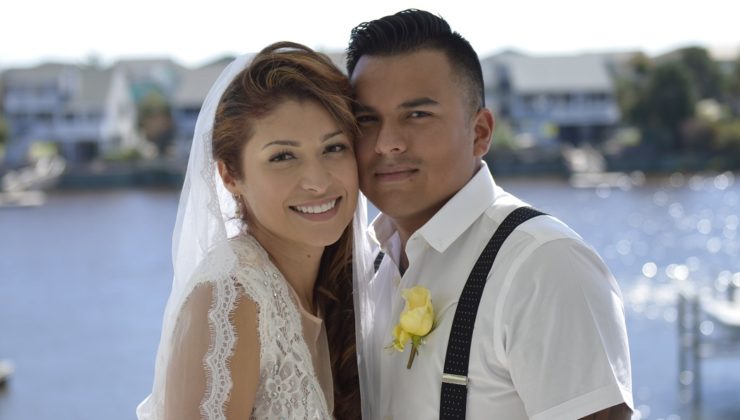 Day of Love for Javier & Monica
Sunset Beach, Beach House Wedding turns out beautiful on a bright sunny day.  It is a Day of Love for Javier & Monica.  Thank you for the honor of performing your wedding ceremony.  Simple Wedding Day, LLC provided assistance including the Simple Archway set up.  Randall Hill Photography captures the memories through the camera's lens for years to come.  (The picture in this post is the property of Simple Wedding Day, LLC).  Therefore, as your Sunset Beach Wedding Officiant, I receive the blessing in sharing in your day.  Sunset Beach is only a 20 minute drive from North Myrtle Beach.  Depending on the time of the year, it does provide many great opportunities to have your North Carolina Beach Wedding.
To learn more about having a your wedding in Sunset Beach, contact Rev, Benjy Simmons.  He is available to perform your wedding ceremony.  If you are wanting a simple wedding then we can serve you.  If you have a larger more formal wedding, we also provide service to you.  Therefore, no wedding is too small or too large.  Feel free to Contact Us regarding your Sunset Beach, Beach House Wedding.  We offer many packages including Chairs and Archways. In addition, a Photography and Video package is also available.  A Sand Ceremony Set is personal with your name and date.
Rev. Benjy Simmons is a pastor at heart, a licensed, ordained minister with over 20+ years experience. He lives in the Surfside Beach Area. He and his family love the causal beach setting and the fun it offers. Weddings are a blast!
Comments