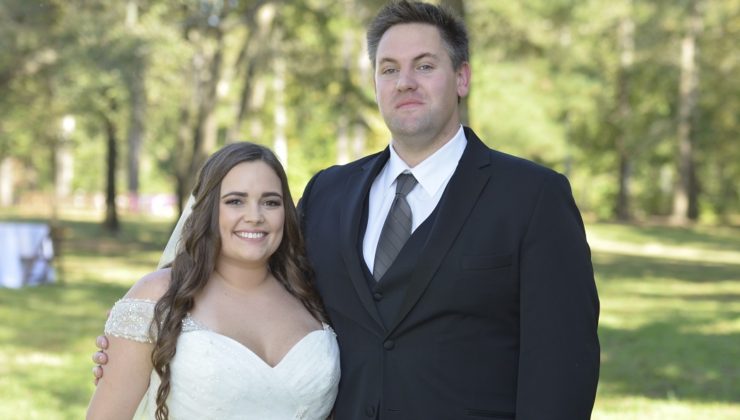 Congrats Steven & Christina
It is a beautiful Wildberry Farm Wedding Venue.  Congrats Steven & Christina Kennedy.  Thank you for the honor to perform your ceremony on such a special day in your lives.  As a Conway Wedding Officiant, it is always fun and fills my heart with joy to serve as a minister for weddings, too.  The picture in this post is the property of Simple Wedding Day, LLC.  In addition, about 85 people surround the bride and groom along with their the wedding party.
The Wildberry Farm is located west of Conway, SC and is a wonderful more private setting for any wedding day.  The staff is great to have in your corner on such an important day. Therefore, to learn more about weddings in Conway, contact Rev. Benjy Simmons.  If you are looking for an officiant/minister for your wedding day, he is available.  In addition, we offer many packages as well to serve you.  It is always our aim to make your day as stress free and beautiful as you imagine, too.  Feel free to Contact Us through a simple phone call or email for your Wildberry Farm Wedding Venue.
Rev. Benjy Simmons is a pastor at heart, a licensed, ordained minister with over 20+ years experience. He lives in the Surfside Beach Area. He and his family love the causal beach setting and the fun it offers. Weddings are a blast!
Comments