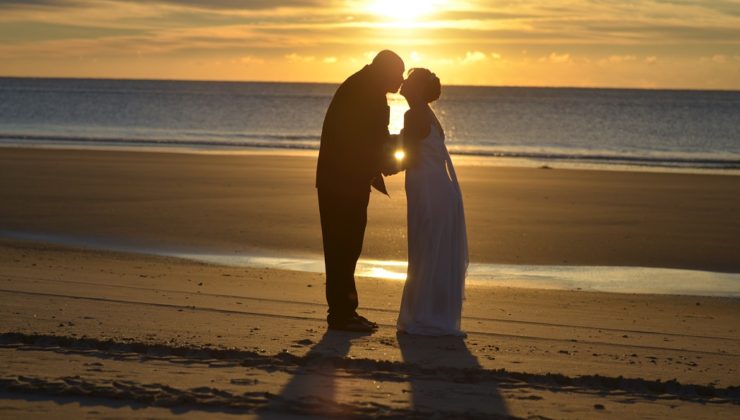 Congrats Shane & Angie
It is a beautiful morning for a Sunrise Surfside Wedding.  It is small and intimate with a few family members present.  Congrats Shane & Angie on your wedding day.  A beautiful morning with privacy and romance is in the air. Thank you as your Surfside Beach Wedding Officiant to perform your ceremony.  Simple Wedding Day, LLC provides the ceremony, simple photography and simple archway in an attempt to capture a special moment.  Therefore, thank you for this honor to share in your special day.
To learn more about having your wedding day in Surfside Beach, SC, contact Rev. Benjy Simmons.  He is available as an officiant for your most special day.  We offer packages catering to your specific needs.  Available is an archway.  A package with wedding chairs is available too.  Photography services is another add on to any package.  In addition, video and music is yet another option to add to any package.  Therefore, it is always our goal to make your day as stress free. Feel free to send us an email or phone call to discuss your Sunrise Surfside Wedding Day.  A sunset wedding is also a wonderful time of the day for any wedding as well.
Rev. Benjy Simmons is a pastor at heart, a licensed, ordained minister with over 20+ years experience. He lives in the Surfside Beach Area. He and his family love the causal beach setting and the fun it offers. Weddings are a blast!
Comments