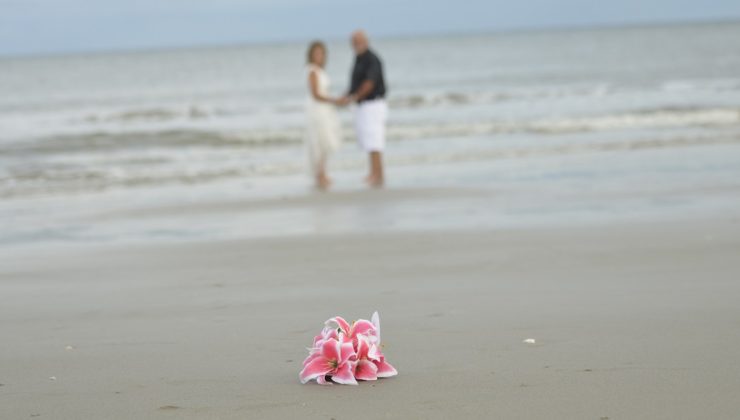 Elopement of Thomas & Barbara
It was a Simple Myrtle Beach Elopement at the Myrtle Beach State Park.  When a couple loves each other it shows from the inside out.  Congrats on the Elopement of Thomas & Barbara and your celebration.  Thank you for allowing me the joy of sharing in a small part of your journey of love.  As a Myrtle Beach Wedding Officiant, it is always exciting to stand with a couple joining their lives as one.  Myrtle Beach is a such a beautiful place for weddings and renewals.
Simple Wedding Day, LLC  is available to help you making your dream wedding a reality.  Rev. Benjy Simmons is available to assist you.  If you are in need of just an officiant, he is available.  If you would like some decor like a bamboo archway a package is available too.  In addition, we offer a photography package, capturing your memories on film.  A video and music package is another add on to any package.  We serve whether it is for a Simple Myrtle Beach Elopement Ceremony or a more formal elaborate wedding day.  A phone call or email is the first step toward making your wedding day come true.
Rev. Benjy Simmons is a pastor at heart, a licensed, ordained minister with over 20+ years experience. He lives in the Surfside Beach Area. He and his family love the causal beach setting and the fun it offers. Weddings are a blast!
Comments