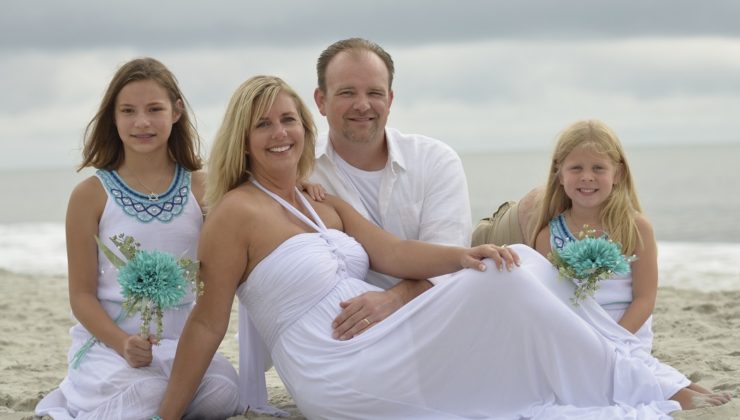 20 Years for the Wallace Family
Simple Myrtle Beach Vow Renewal is held at the Myrtle Beach State Park in the morning hours.  Thank you for allowing me the honor of sharing in such a special day.  It is 20 Years for the Wallace Family.   The Myrtle Beach State Park offers many great picture moments whether it is a simple ceremony or a larger more elaborate ceremony. As a Myrtle Beach Wedding Officiant the park area is a viable option for a Myrtle Beach Wedding, too. Therefore,  Simple Wedding Day, LLC is available to assist and help you to make your special day become reality.
To discover the ease of planning a Vow Renewal in Myrtle Beach, contact Rev. Benjy Simmons.  We offer many packages to aid you.  An archway is available along with seating.  A Photography or Video package is available as well. In addition, a music package with professional equipment and DJ is a way to add to the ambiance of your day.  If you are in need of just an officiant for your Simple Myrtle Beach Vow Renewal we can help.  Therefore, feel free to contact us to begin your dream day becoming true.
Rev. Benjy Simmons is a pastor at heart, a licensed, ordained minister with over 20+ years experience. He lives in the Surfside Beach Area. He and his family love the causal beach setting and the fun it offers. Weddings are a blast!
Comments