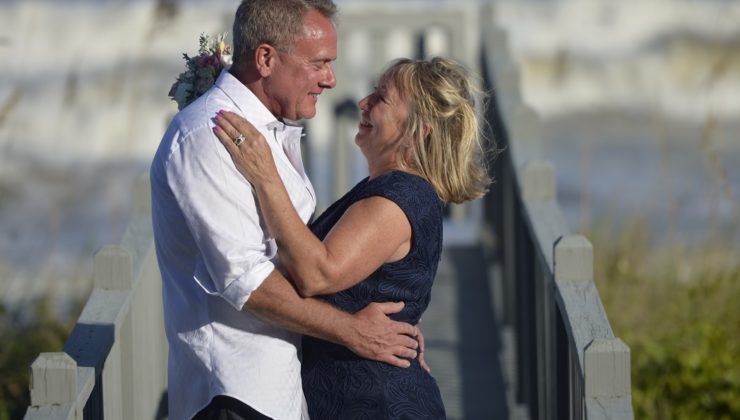 Marriage Elopement for Rod & Marty
A Simple Garden City Beach Wedding is held at their beach house.  It is a special day for the Marriage Elopement for Rod & Marty.  Congratulations on your life together as husband and wife.  It is my honor to perform your wedding ceremony as your Garden City Wedding Officiant, too.   Randall Hill Photography captures the day through the camera's eye. Garden City Beach, SC is a favorite place for having a beach wedding.  In addition, the beach is more private.   The scenery is beautiful too.   (The picture in this post is the property of Simple Wedding Day, LLC).
To learn more about having your wedding in Garden City or Surfside Beach, contact Rev. Benjy Simmons.  He is available to assist you along your journey from beginning to end.  If you looking for an Archway for your beach wedding, it is available.  A package including chairs or videography is available, too.  Photography is available as well.  Therefore, feel free to give us a call about your Simple Garden City Beach Wedding.  In addition, we will help with your marriage license process.  Consequently, a 24 hour hour waiting period is necessary to obtain a marriage license in South Carolina.
Rev. Benjy Simmons is a pastor at heart, a licensed, ordained minister with over 20+ years experience. He lives in the Surfside Beach Area. He and his family love the causal beach setting and the fun it offers. Weddings are a blast!
Comments