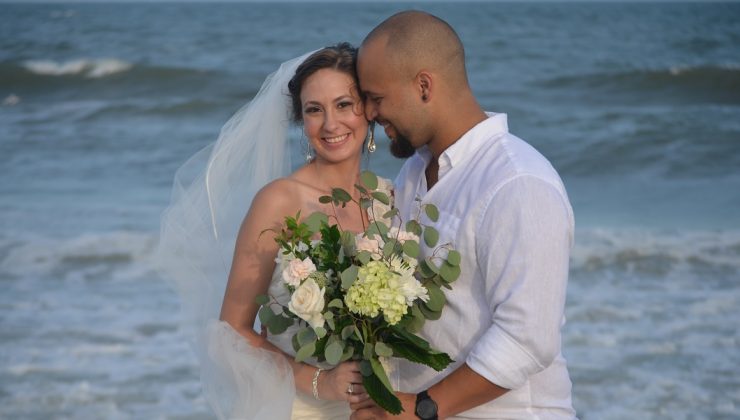 Wedding of Grant & Kaitlin
An Ocean Lakes Intimate Wedding is in the late afternoon with a few family and friends.  Myrtle Beach SC offers many options for a romantic beach wedding.  Also, it offers many great venues for the larger more formal wedding.  Therefore, when a couple experiences love and marriage is the next step contact Simple Wedding Day LLC. We are ready to help make your day special.  The Wedding of Grant and Kaitlin is a beautiful day.  In addition, wonderful vendors come along side adding their wonderful talents.  Kristy Roderick provides the wedding photography. (Pictures are taken by Simple Wedding Day, LLC to make this post).  DJ Scott and Company provides the ceremony music.  Simple Wedding Day, LLC sets up the archway and wedding chairs.   Furthermore Rev. Benjy Simmons is their Myrtle Beach Wedding Officiant.
To discover the ease of having a Wedding In Myrtle Beach, contact us.  Consequently, Rev. Benjy Simmons is ready to help you with your wedding day needs.  In addition, we offer many packages catering to each bride and groom. Music and video packages are available.  Packages including photography and decor is available as well.
Rev. Benjy Simmons is a pastor at heart, a licensed, ordained minister with over 20+ years experience. He lives in the Surfside Beach Area. He and his family love the causal beach setting and the fun it offers. Weddings are a blast!
Comments