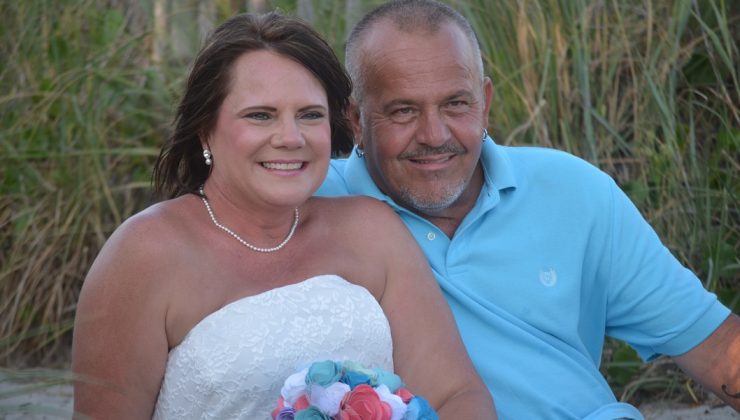 Charlie & Tish Wedding Day
It is a day of celebration for A Simple Myrtle Beach Wedding Day at Ocean Lakes Campground.  The beach, late in the day offers a more private time with family and friends.  Charlie and Tish Wedding Day is a beautiful time.  Love and romance continues the journey as their two hearts join together.  Thank you for allowing Simple Wedding Day, LLC to join you along this journey of marriage.  As your Myrtle Beach Wedding Officiant, it is my honor to perform your ceremony.  Consequently, it is always fun and exciting to capture memories through our simple photography.
Therefore, to learn how easy it is to plan your Myrtle Beach Wedding, contact us.  We offer many packages to aid you on your special day.  We have a simple photography package. In addition, we have decorations including an archway and wedding chairs. We can help if you are in need of music and video too.
Rev. Benjy Simmons is a pastor at heart, a licensed, ordained minister with over 20+ years experience. He lives in the Surfside Beach Area. He and his family love the causal beach setting and the fun it offers. Weddings are a blast!
Comments