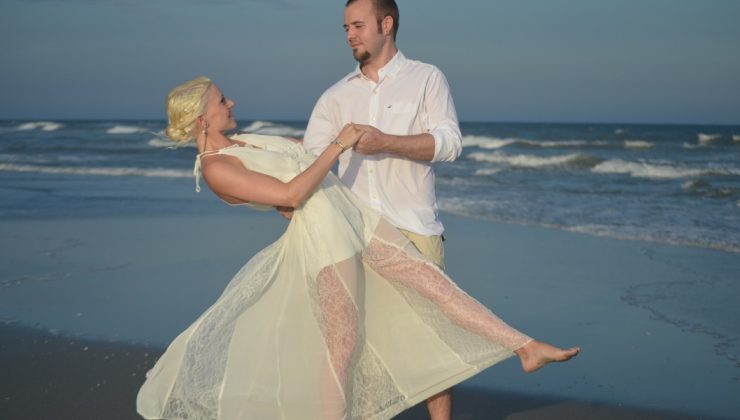 Wedding Day for Robby & Anne
A Romantic Cherry Grove Beach Wedding is a wonderful setting for any wedding day.  The Wedding Day for Robby & Anne is no different.  If privacy and quietness is the aim, then look no further.  Great beach house rentals are available to house large and small family gatherings.  Therefore, congrats to the Anderson Family on your life together as husband and wife.  Simple Wedding Day, LLC serves the bride and groom on their special day. As their North Myrtle Beach Wedding Officiant the honor is mine to perform the wedding ceremony.  Their package includes; Simple Photography and a Simple Archway.  Also the package includes a Sand Ceremony Set and Wedding Chairs.
Furthermore, to learn more about having a North Myrtle Beach Wedding, contact us.  We can provide your officiant and Decor. If professional photography is goal, we provide packages suitable for your day.  Also, we can recommend many great photographers from the area.  In addition, the same is said of videographers too.  Give us a call and let us help you with your wedding day needs.
Rev. Benjy Simmons is a pastor at heart, a licensed, ordained minister with over 20+ years experience. He lives in the Surfside Beach Area. He and his family love the causal beach setting and the fun it offers. Weddings are a blast!
Comments