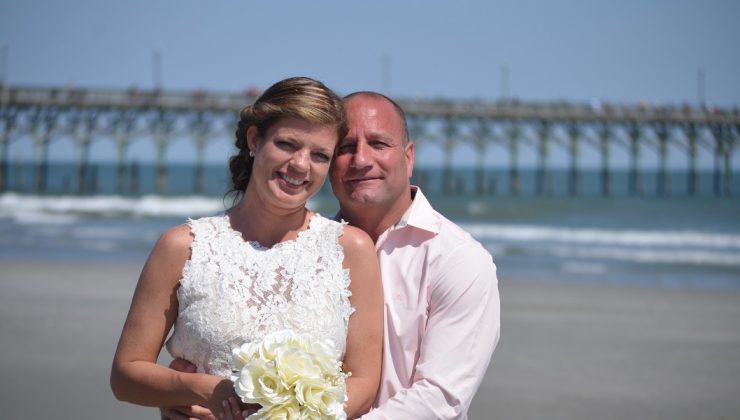 Happy Day for Jamie & Laurie
A North Myrtle Beach Simple Wedding gave way for a Happy Day for Jamie & Laurie. It was a fun afternoon wedding with about 50 guests and their children as the wedding party.  The wedding took placee in front of their beach house on May 7, 2016.  Simple Wedding Day, LLC provided the Beach decor.  It included a Simple Archway, Wedding Chairs, Shepherd Hooks, Sand Ceremony Set and Simple Photography.  Thank you for allowing me the opportunity to perform your ceremony as your North Myrtle Beach Wedding Officiant.
To find out more about having your wedding on the beach or that perfect venue in North Myrtle Beach, Contact Rev. Benjy Simmons.  If you are in need of help and guidance we would be happy to help you.  If you are in need of decorations, we can provide what you need.  If you are in need of just an officiant for your wedding day, we can serve you.  There are many options for your to have a wedding in Myrtle Beach, SC.
Rev. Benjy Simmons is a pastor at heart, a licensed, ordained minister with over 20+ years experience. He lives in the Surfside Beach Area. He and his family love the causal beach setting and the fun it offers. Weddings are a blast!
Comments