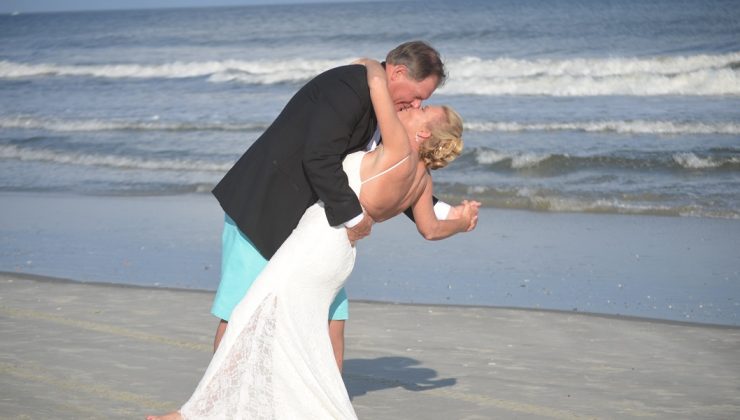 Donnie & Cathy Celebrate Love
Donnie & Cathy Celebrate Love for their North Myrtle Beach Wedding Day.  It was a beautiful day for a Beach Wedding.  Congratulations to the Price family on their journey together.  The couple were supported by close friends and family.  Simple Wedding Day, LLC was honored to serve the couple by coordinating their Photography, Videography, Decorations, Wedding Chairs, Ceremony DJ and Music and Sand Ceremony Set.  It was my honor as well as their North Myrtle Beach Wedding Officiant to perform their ceremony.
If you are needing help with your wedding day in the Myrtle Beach area including the Pawleys Island area, contact us for information.  We would be more than happy to assist with your wedding day plans.  If you are in just of just an officiant, then give Rev. Benjy Simmons a call.  If you are in need of decorations then we can help as well.
Rev. Benjy Simmons is a pastor at heart, a licensed, ordained minister with over 20+ years experience. He lives in the Surfside Beach Area. He and his family love the causal beach setting and the fun it offers. Weddings are a blast!
Comments